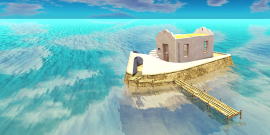 H01MZ
---
subtitle

l'atelier de l'eau

release

June 6, 2015

press event

category

house

size

require 24 x 24m

land impacts

43

permissions

mod / copy / NO trans

in-world sales

discontinued

marketplace

discontinued
H01MZ - l'atelier de l'eau
H01MZ is a structure having a plaster cottage on the ship-like base. It also has wooden pier by the base. The top of the cottage is small grassy ground.
H01MZ was released as LIMITED edition for MIZU Event held in June 2015.
Though we had some products which I made before, H01MZ was the first work we exhibited as anhelo.
H01MZ received favorable reviews in the event. Much voice which wishes for sales continuation was also delivered under us after July 7, 2015 when the event has closed. So we have decided to release another house similar to this. That's H01EC - l'atelier de l'écrivain as you know.
Time is rewound … I started SecondLife in May, 2014. After I lent small parcel in a sea, I built my small house there. The structure had a broken stone cottage on its ship-like base. Weed and some trees were wanton there, it was a complete ruin. I called the place J's atelier and started making own works there. H01MZ is the house re-designed by xxicoxx from J's atelier in those days.
remarks
Door, windows, and room light are scripted. — See also

door.lsl

to setup.

It's possible to play the sound of the wave.
related products
H01SA - le petit atelier
H01SA was released as a prize for Siesta 4YB Hunt. The event held in August, 2015.
H01SA is a kind of inexpensive edition for H01MZ. It doesn't have the ship-like base the conspicuous individuality of H01MZ. Instead of that, it has a door and window frames painted in blue. This is related to Siesta Sim's being the private regions where the Mediterranean Sea is made a theme.
H01EC - l'atelier de l'écrivain
displayed in MIZU booth with H01MZ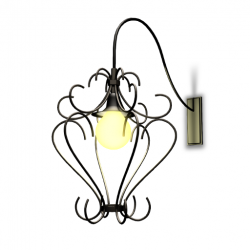 M01BK
---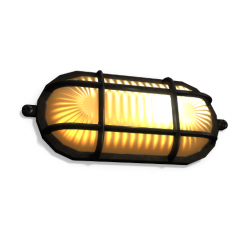 M02BK
---
external links
gallery (via flickr)
other products