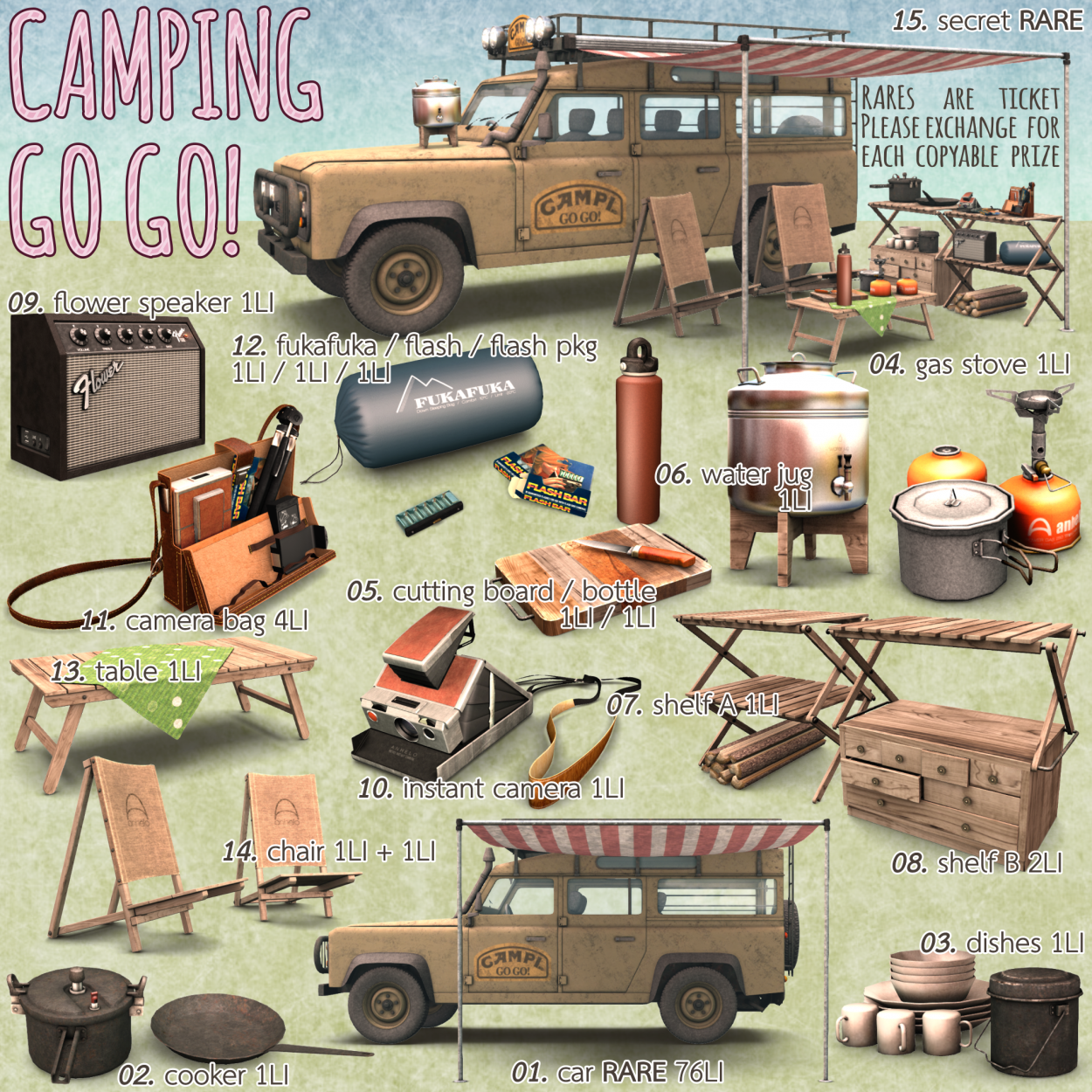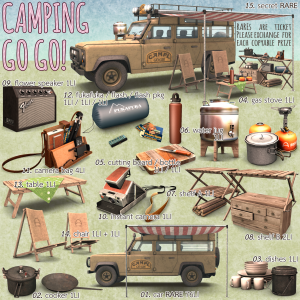 G05
---
subtitle

Camping GO GO!

release

March 1, 2018

press event

category

Gacha

size

—

land impacts

1 - 76 LI

permissions

mod / NO copy / trans

in-world sales

marketplace

—
G05 - Camping GO GO!
rare prize
2 rare prizes. They are exchange tickets for COPY-MOD version.
how to exchange
remarks
01. car RARE
DOES NOT DRIVE (decoration only)

3 clickable area. See the figure below.

More realistic reproduction of transmitted light. Tarp penetrates light from above.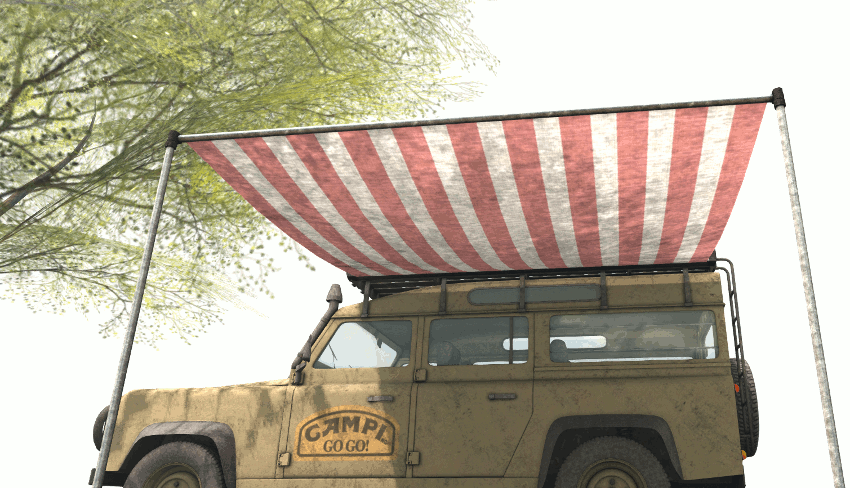 14. chair
a couple of chairs set

for single use each

3 male and 3 female animations

2 brightness texture change » click chair without sitting (owner only) — It may be nice choosing "dark" under tarp!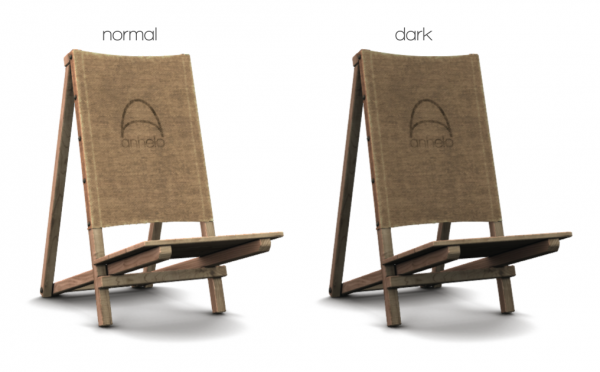 external links
gallery (via flickr)
other products