M30 - sidecar motorcycle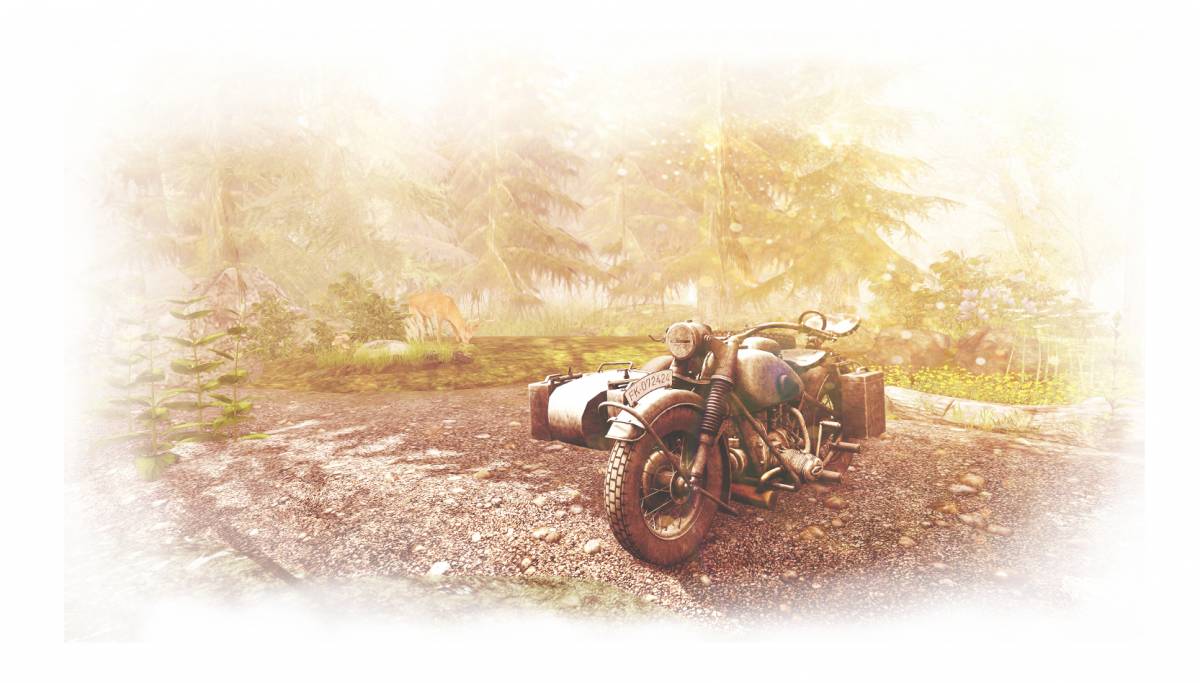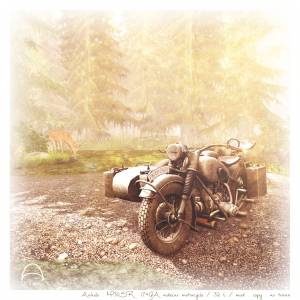 M30
---
subtitle

sidecar motorcycle

release

May 6, 2017

press event

category

vehicle

size

2.5 x 3.6 m

land impacts

32

permissions

mod / copy / NO trans

in-world sales

marketplace

N/A
M30 is an old sidecar motorcycle.
It does not drive but we prepared an optional driving script. With the script, you can drive with your friend.
AnalogMatic driving script (OPTIONAL)
Almost all cars in SecondLife turn left or right rapidly when we push cursor key. There are only two choices whether to turn or to go straight. However, the radius of the road curve varies, and we are obliged to drive meandering when driving Mainlands. I always thought that it would be nice if I could drive cars with analog operations.
This AnalogMatic driving script can gently change the angle at which the car turns.
Also you need not hold [↑] key when you drive. After you remove your finger from [↑] key, this script works as you keep moving forward. Do you understand this meaning?
— We can chat with passenger while we driving!!
Are you interested in ?
» more details
» try DEMO
developer kit
Our lifestyle changes every moment. The technology of SecondLife also evolves day by day. Even though you were satisfied immediately after purchasing, you may have experienced that you want additional features as time goes by, or you dissapoint that it does not suit your lifestyle.
The circumstances of the car of SecondLife may change greatly. The terrain may change and the date may come when it is hard to drive with fixed script. Even in that case, we will not steer with the rear wheel of this car. No matter how the environment changes, there are parts that this car can not change. If we extract only those parts and have basic scripts like OS, it is very easy to add or modify functions later.
We developed a script that corresponds to this OS and named it VIAS. It is an abbreviation for "Vehicles' Interactive Add-on System". With VIAS, it will be easy to develop additional features in a few years and you can even create your own M30 from today. Developer kit is bundled with M30.
We also use VIAS to develop AnalogMatic.
3rd party showcase
Please tell me when you release your development. We introduce your works here.
textures customization
mark layers
M30 has 4 spaces for overlaying transparent images. They are independent each other. You can put your mark on the each layer.

number plate
Here is blank texture for number plate.
released same time
related products
external links
gallery (via flickr)
other products