man cave - for 6º Republic Nov. 2015
Man cave is the title of our set for 6º Republic Event November, 2015 round. The theme of this round was Chicago VS California and we were in the California side.
We will continue to release several items in this set.
contents of this set
H series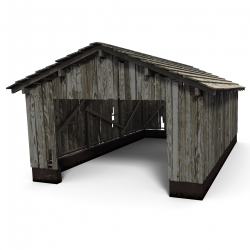 H02RN
---
subtitle

old garage

release

November 6, 2015

press event

category

house

size

require 12 x 15m (180sqm)

land impacts

21

permissions

mod / copy / NO trans

in-world sales

N/A

marketplace
M series
F01**
F01 is a car in 60's. It does not drive. This vehicle is for decor only.
It was installed AVsitter system, some animations, poses and props. People can use it like a furniture.
As the subtitle says, a second owner of this car treasures his car inherited from. It is full-restored and polished. Because I wanted to express such a story in this set, F01 looks as if brand-new. And the stools on the workbench are which we can get today.
To tell the truth, I owned '68 VW Type-III SQB when I was in twentieth. In my case, it was not from my grandfather. I had got that by private import from California. The color was beige, single bumper, and four layers exhaust. Because the rear coil springs had sunk, my VW always looked above a little. The climate of Japan is too damp. We have much rain all year around. My VW had a sunroof on the top and that made me depressing in rainy days. He was leaking… In that reason, he didn't last so long…
I experienced many things with him. A breakdown was an everyday occurrence. But those things are all pleasant memories today.
color line up
5 colors and FAT are available. See F series in this page.
animation samples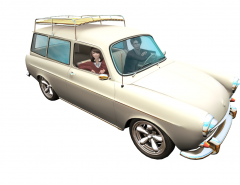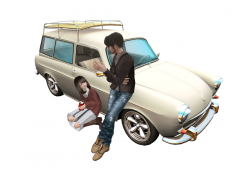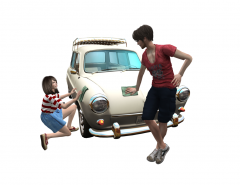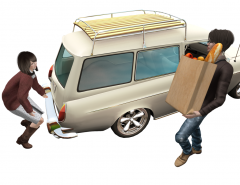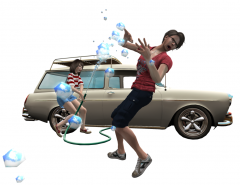 external links
gallery (via flickr)
other products