H04CO
---
subtitle

chickee

release

May 23, 2016

press event

none

category

house

size

require 16 x 28m

land impacts

35

permissions

mod / copy / NO trans

in-world sales

marketplace

N/A
H04CO - chickee
H04CO is a woody gazebo, base and bridge set. It can use alone, this case you consume 17 land impacts. When you put gazebo and its base, 23 land impacts. In the full set, 35 land impacts.
We're always conscious of our viewpoint in SecondLife or other 3D video games. Many architectures are made bigger than real size. In actual size, it is difficult to control viewpoint. But in the bigger size, the balance of avatar size and the building size collapses.
How can I solve that? This is one of my theme. H04CO and H03CO are one of my answers. I thought this problem of a viewpoint could be settled by making a building as small as possible, taking walls and making the border with indoor and outdoor ambiguous. In this case, our viewpoint is outside of house when we are inside. We can see ourselves from outside because the walls aren't there.
Why many of our works are NOT house and interior BUT house and exterior? Why we categorize F01 and F02 in furniture1)? Those are because we anhelo would like to advocate the lifestyle that indoor and outdoor are fused.
Chickee is the simple house without walls. How about using one as your new HOME?
remarks
base
There are 2 types of bases. One is for H04CO. The foundation for H04CO is on the ground and has shadow. The other is vacant land.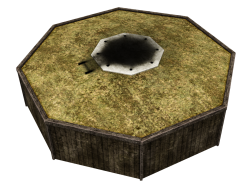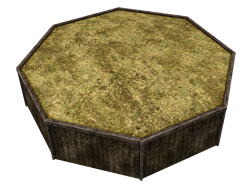 In both bases, the center of the ground rises gently. You'd be able to control the height.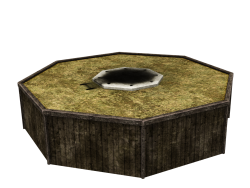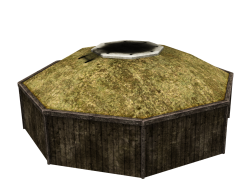 You also can drop or hide shadow on the edge woods of the base. 2 textures are included.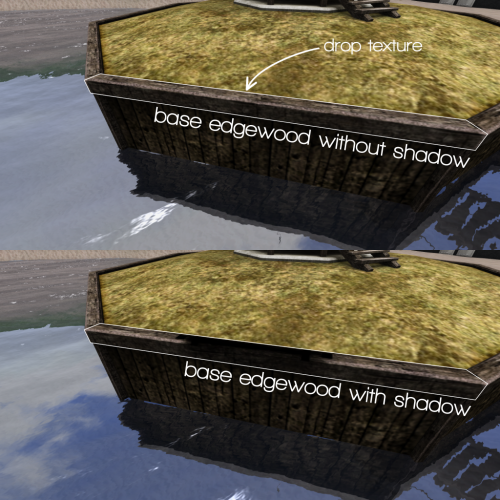 bridge
Its stair and pier are removable. You can bridge 2 or more bases easily.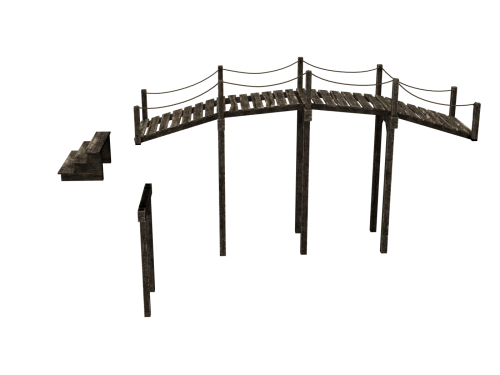 related products
R series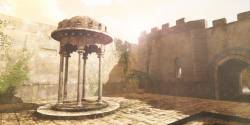 R01SS
---
subtitle

um mirante

release

July 20, 2016

press event

category

ruin

size

—

land impacts

30

permissions

mod / copy / NO trans

in-world sales

marketplace

N/A
M series
external links
other products
1)
F series means Furniture